Ronke Oshodi, and others celebrate Helen Paul as she clocks 40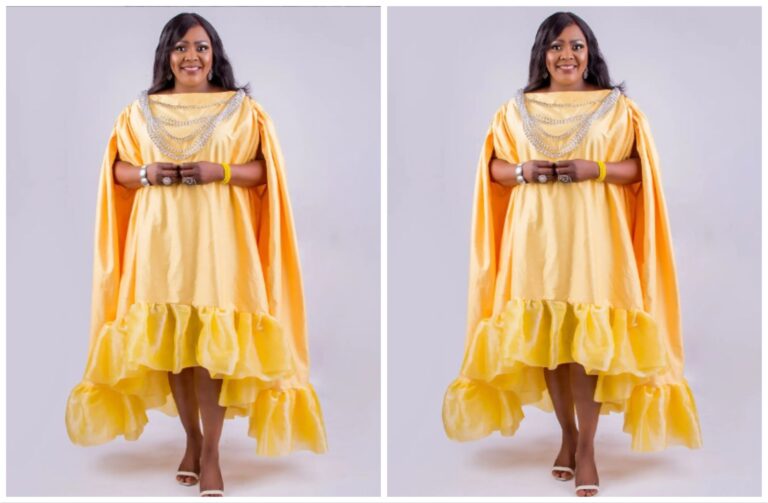 Nigerian comedian, singer actress and professor, Helen Paul also known as Tatafo has received special tribute from friends and colleagues as she turns 40 today.
The stand-up comedian took to her Instagram page to share a series of posts expressing gratitude as she celebrated her birthday and turned a new page in her life.
In one of her many post she wrote: 'Special thanks to the creator for the gift of Men in my life and career.'
Celebrities and colleagues, both in the entertainment and academic fields, have flooded the comment section to wish Helen a happy birthday and extend their good wishes.
Ronkeoshodioke wrote: Happy birthday to my darling sister.
Joelcicero wrote: As you celebrate this new age today, the Lord will add to your joy, add to your wealth, add to your lovely family, add to your peace, add to your years here, add to your influence, add to your speed, add to your blessings and continually increase you in every way in Jesus name!!!! Happy birthday to a legend!
Ese_omojafo wrote: Happy Birthday ma! You are an inspiration. God bless and keep you in good health and prosperity in Jesus name amen.
Macalvis5 wrote: Helen God bless your new age, wishing you long life and prosperity. Happy Birthday and enjoy your new age.
Femijulor wrote: I have many words to say but I'd keep it quite brief. Happy birthday to a great friend turned sister. You know I love you right. So , I just want to wish you all that you desire in your heart ❤ and may it all come to past . Much love from us all in 🇩🇪 🇩🇪 🇩🇪 🇩🇪 🇩🇪 🇩🇪 🇩🇪 🇩🇪 🇩🇪 🇩🇪 🇩🇪 🇩🇪.
Helen Paul delves into music, releases gospel song on her birthday
A few minutes ago, Kemi Filani reported that Prof. Helen Paul marked her birthday in a special way.
The Professor has released two gospel songs in celebration of her birthday.
Taking to her Instagram page, Helen Paul noted how the promises of God are sure in life.
In another post, she stated that every gift of God within her must find expression.
"Every gift of God within me must find expressions. Either on YouTube or social media, Abi on television/radio or stage.
Special thanks to the creator for the gift of Men in my life and career".
Helen Paul becomes a professor, bags new appointment at International University
Kemi Filani reported last year that it was all joy and happiness for Helen Paul as she officially became a professor.
The comedian would now be addressed as Professor Paul Helen.
To add to her feat, the actress was appointed as the news HOD Department of Arts, Music, and Entertainment at Heart International University USA.
Her husband, Femi Bamisele also bagged a Doctorate degree in law.
Announcing the good news, Helen Paul appreciated her husband, the school management, and all her loved ones.
Helen Paul wrote, "Congratulations to us my love. Such a great honor for both of us. You graduated as a Doctor of Law and I was promoted too. Professor Helen Paul, now the new H.OD Department of Arts, Music, and Entertainment, Heart International University USA. Thank you for all the sleepless nights. Thank you for sacrificing for us".
Content created and supplied by: kemifilani