Sharp guys no dey rest: Car stolen in Canada found in Lagos, sampled for sale
A shocking discovery was made recently when a Toyota Highlander car stolen in faraway Canada was traced down to Lagos, Nigeria.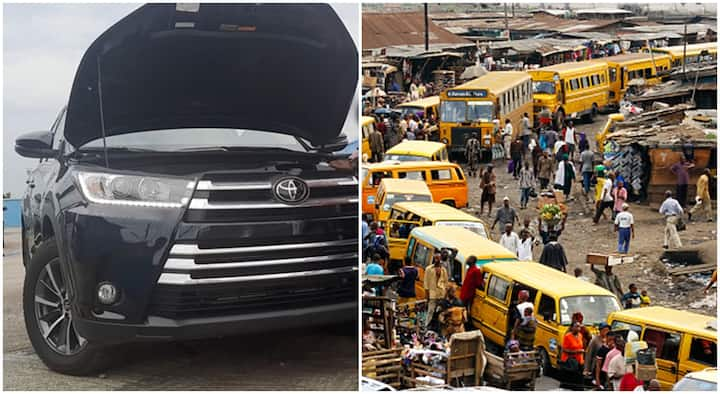 The car was tracked and pinpointed to a location in Amuwo Odofin where it was already sampled for sale by a dealer.
How the car was found in Nigeria
According to the story, investigators asked the fellow who sampled the car to provide proof that the car was properly and legally imported into Nigeria.
The investigators posed as buys. The seller refused to provide paper works for the importation of the car.
According to CTV News:
"One of those Toyota Highlanders looked a lot like the car that was stolen from Abdallah in September. CTV News Investigates hired a team of Nigerian journalists to look into the situation.
"The team arranged to meet the vendor in a gravel lot in Amuwo Odofon, just west of the Nigerian capital, Lagos, in mid-April. The seller met the group and brought them over to the Highlander to examine it.
"He claimed the car was imported legally from the United States. But when the people posing as buyers asked to see the paperwork, he wouldn't share it.
"However other identifying marks, when seen up close, confirmed it was indeed Abdallah's car. And in the same lot, there was another car with Quebec plates."