Singer storms shop of woman who gave him akara when he had nothing, rains cash
A woman's kindness to a singer when he wasn't well-to-do was appreciated in a lovely way that made her emotional.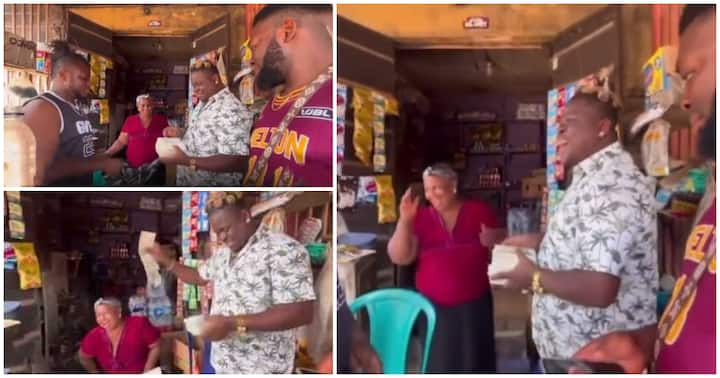 Singer Anyidons shared a video reposted by @gossipmilltv on Instagram showing the moment he stormed the shop of a trader who had helped him in the past.
According to the singer, the woman gave him and his friend akara (bean cakes) on credit and didn't disturb them.
Anyidons said he and the friend were poor then and relied on what she gave them as they pursued their music careers.
And they go as far as two months before paying the debts they owe the woman then but she doesn't budge.
The trader attempted to flee at first
In the video, the singer refreshed the trader's memory as he introduced himself and their mission that day.
To the amazement of the woman, he brought out bundles of cash and sprayed them in her shop.
The woman screamed for joy and burst into tears at the sight of this, attracting the attention of passers-by and other traders.
At some points, she tried fleeing the premises but was held back by the singer's entourage. She then went on her knees and tearfully appreciated God.
.
.