Tamia Mpisane slams hater who accused her of neglecting Sithelo's daughter
Tamia Mpisane shuts down a hater who came for her about leaving Sithelo Shozi's children out. Tamia and Andile Mpisane shared beautiful pictures of their daughter baby Miaandy for the first time. Their daughter turned one year old and the couple posted her to social media and there were some haters in the comments section.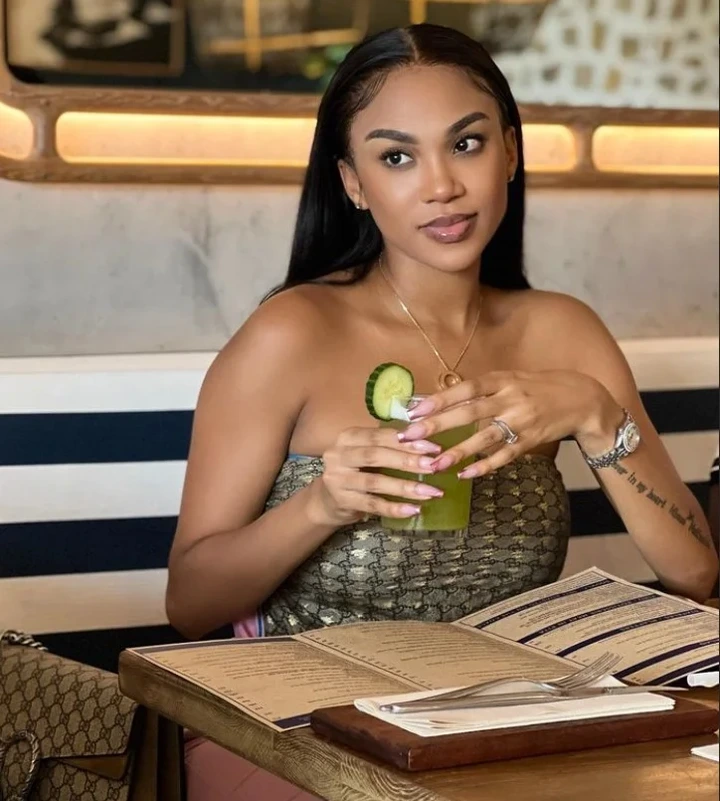 A lady commented on Tamia Mpisane's post and said that her daughter is having a nice cosy birthday with a nice cake while Sithelo's children are left out. Tamia Mpisane decided that she was going to put this hater in her place. "Now let me deal with you real quick. Go and have a look at how her first and second birthday was spent and by the way she had a very cute party with her friends this year" Tamia Mpisane said. She also said they didn't post Sithelo's daughters birthday pictures because they don't have to prove anything. "Go to hell" Tamia Mpisane said.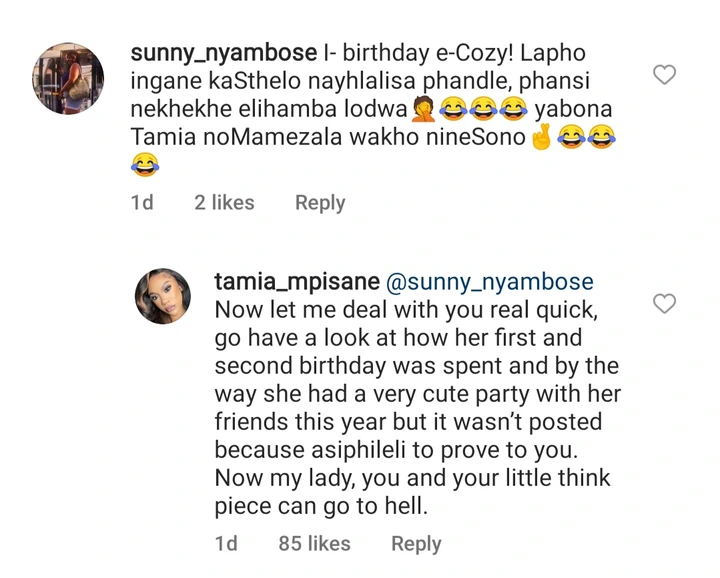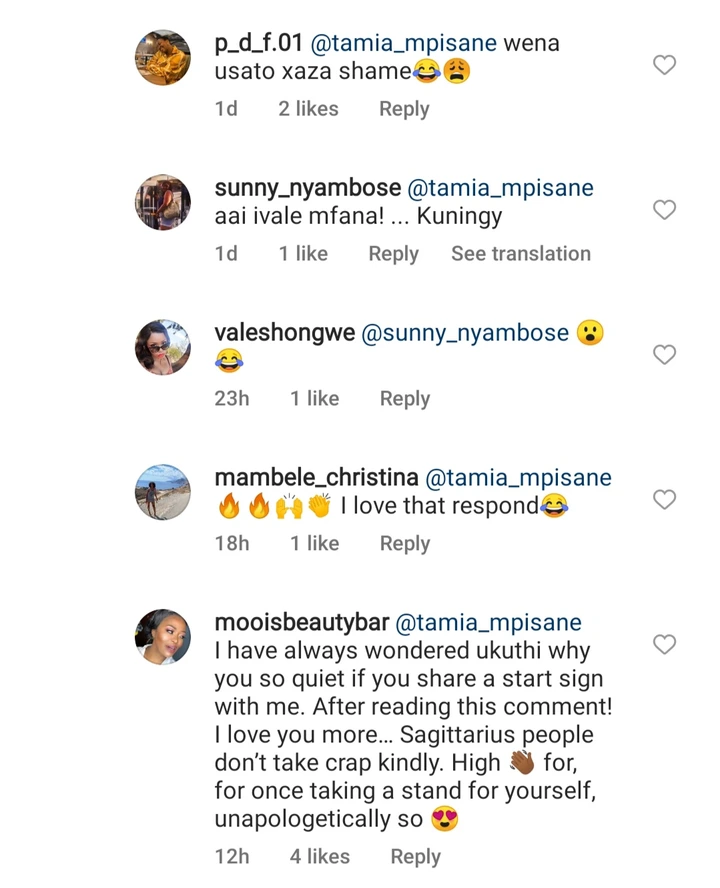 Fans were happy that Tamia Mpisane stood up for herself. Let me know your thoughts in the comments section and don't forget to like share and follow me for more entertainment.
Content created and supplied by: Krystle_P (via Opera News )