The Police In Asaba Killed A Young Man Who Just Got Married Recently For No Reason – Stella Damasus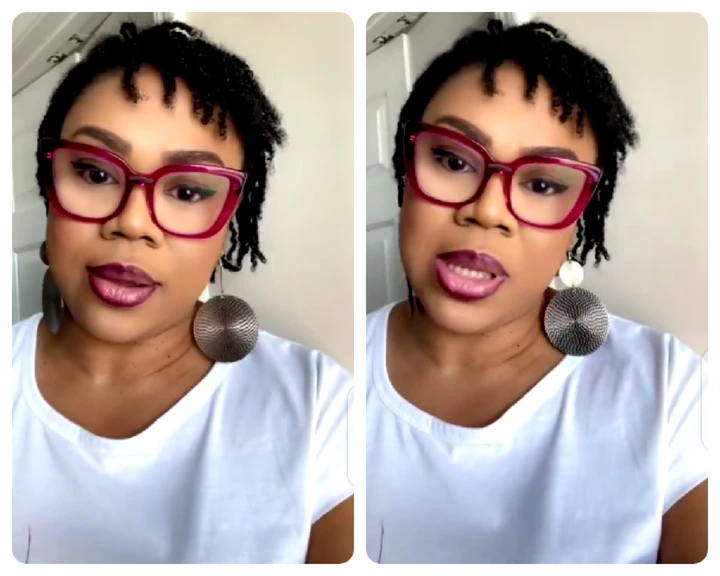 Actress, Stella Damasus, has blown hot as she disclosed the information that was brought to her notice on how the police unjustly killed a young man in Asaba.
The actress took to her Twitter page to react on Good Friday as she narrated that the police in Asaba, where she hails from, just shot a young man who owns three phone shops in Asaba and also recently got married.
Stella Damasus disclosed that the man in question was shot dead by the police just like that and not because he stole or did anything bad.
She said: "It's good Friday and I'm supposed to be focused on that. However, I just got information that the police in Asaba where I am from, just killed a young man who owns three phone shops in Asaba, who just got married recently a few months ago. And they killed him not because he stole, he robbed, he did anything bad, they just shot him"
The actress demanded justice from the government as she requested to know why the young man was killed and what the government is doing about it as the policemen involved have already been identified and there has already been protests with no response from the government.
Stella Damasus further wrote that not all policemen are bad, but nevertheless, the bad ones need to be dealt with as they can't keep destroying innocent lives. She wrote:
"Not all police officers are bad, but the bad apples have to be dealt with. They can't continue to destroy innocent lives everyday. Enough!"
See video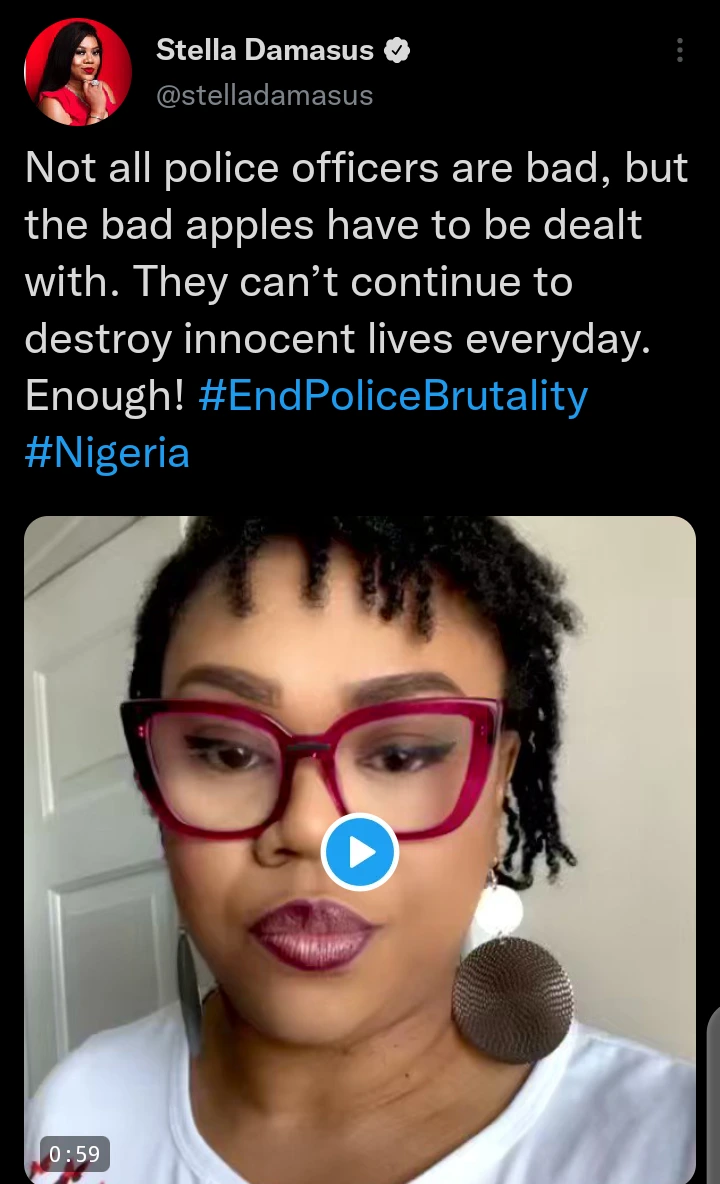 Not all police officers are bad, but the bad apples have to be dealt with. They can't continue to destroy innocent lives everyday. Enough! #EndPoliceBrutality #Nigeria pic.twitter.com/KvqVyFDDov

— Stella Damasus (@stelladamasus) April 7, 2023
Content created and supplied by: __Adannaya_ (via Opera News )