Timothy Adegoke's Wife Shares Ordeal Since her Husband's Death
Bolatito Adegoke, the bereaved wife of Late Timothy Adegoke has disclosed, in an exclusive interview with BBC News that she would have taken her own life if she starts to recount the challenges she had been through since her husband's death.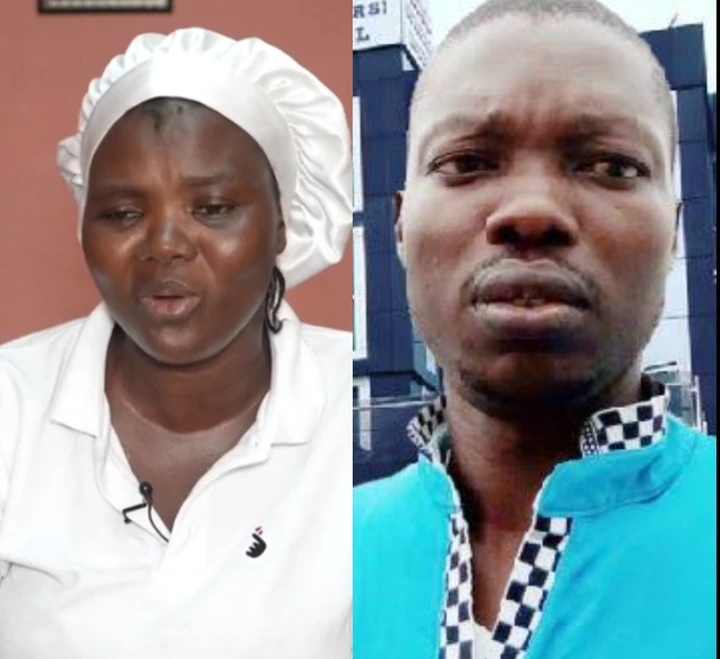 It would be recalled that late Timothy Adegoke, former OAU MBA student died after lodging at Hilton Hotels and Resorts, Ile Ife, upon his arrival from Abuja on November 5, 2021 to enable him arrive early for his exam. His lifeless body was eventually discovered by the Inspector Afeez Olaniyan and his team on November 7.
While speaking with BBC News on Adegoke's first year remembrance, the deceased's wife said the past one year has not been easy for her and her children. She said her children sometimes tell her that they want to speak with their daddy and then she would look for his picture and show them.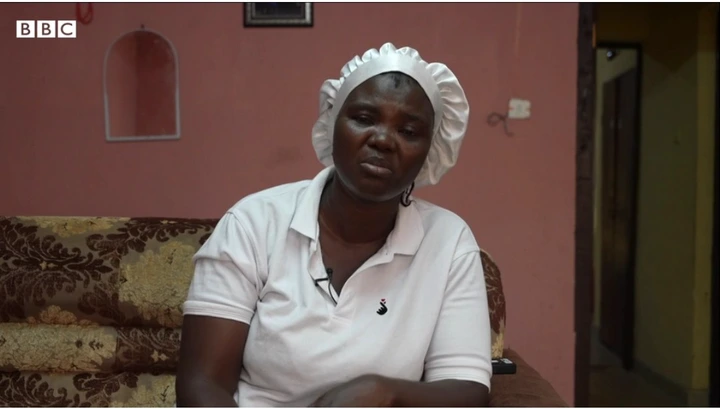 "If I start thinking about the challenges I have gone through, I would have committed suicide. Sometimes, my second born would tell me he wants to speak with his daddy. Then I will look for his picture and show him his daddy." –she said.
She added that she has been trying to hold herself together since the incident but it has not been easy. She said there are some moments she misses her husband so much that she can't help but wish he was still alive. She said her husband had many plans for her and the children but everything went down the drain with his death.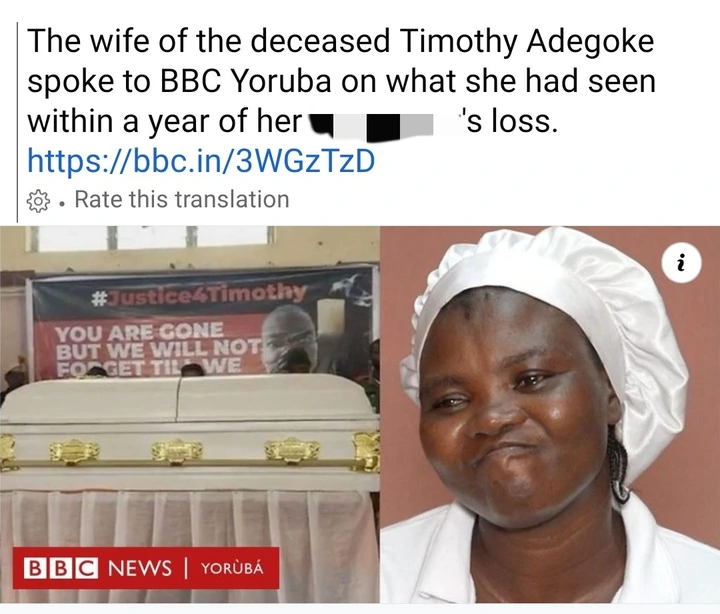 "In another lifetime, I pray to meet him and get married to him once again. I would have enrolled for my master's degree or probably travelled out of the country with him if he was still alive. He used to send us messages every month end. He would call us every morning and pray for me and our children" –she narrated.
Content created and supplied by: Gistnews01 (via Opera News )