"Truly humbling": Zola 7 gives bank details for fans who wish to help him
Zola 7 Breaks Silence on Financial Struggle Rumours and Gives Banking Details for Fans Who Wish to Support, Zola 7 recently learnt his fans will forever remain loyal to him. Concerns about the musicians health and general well-being flooded the internet in the last week and Zola has finally addressed his fans.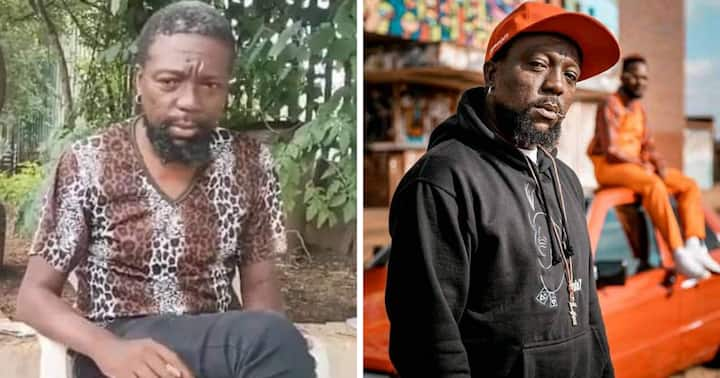 After a week of trending on social media as fans scrambled to find out if Zola 7 was doing well or not, the musician has finally spoken up and addressed all concerns.
Zola began trending on Twitter again after fans were able to breathe a sigh of relief. The media personality decided to open up and give fans the opportunity to provide him with the necessary help and support. Zola shared his banking details so that donations can start coming in.
`
Here the banking details of #Zola7@ChrisExcel102 here we go 🥺🥺🥺😘 pic.twitter.com/wOepdbRncn

— The Lord Of The Wings @Arsenal Biggest fan 🏐⚾ (@lisa_maliee) March 9, 2022
`
@mn_mofokeng said:
"Hola #Zola7 you are king and you served mzansi with your God-given gifts. Let us at least honour those who served with distintion, And ask not why."
@Nqukeo_MC wrote:
"Finally #Zola7 himself has spoken Bafw2 it's now all on us, let's not fail what we started. We asked a very difficult thing 4rm a very proud & respectful Nguni man but as humble as he is he accepted our offer."
`
I'm worried about Zola, this man gave so much to South Africa & I believe God & his ancestors will give his glory back. He may be going through a rough phase but a man like him will never go down. Much Love and Respect ❤ Stay strong 💪🏾 #Zola7 pic.twitter.com/p9qESVIYV9

— Thulani Ndaba (@tndaba) March 9, 2022
`
The South African reported that it was the video of Zola 7 looking frail that drove many followers to want to raise some funds for him.