VIDEO – I Wish I Can love My Father But I Can't – Efia Odo Says As She Breaks Into Tears During Interview
Ghanaian actress, television presenter and video vixen, Efia Odo has for the umpteenth time opened up on her relationship with her father.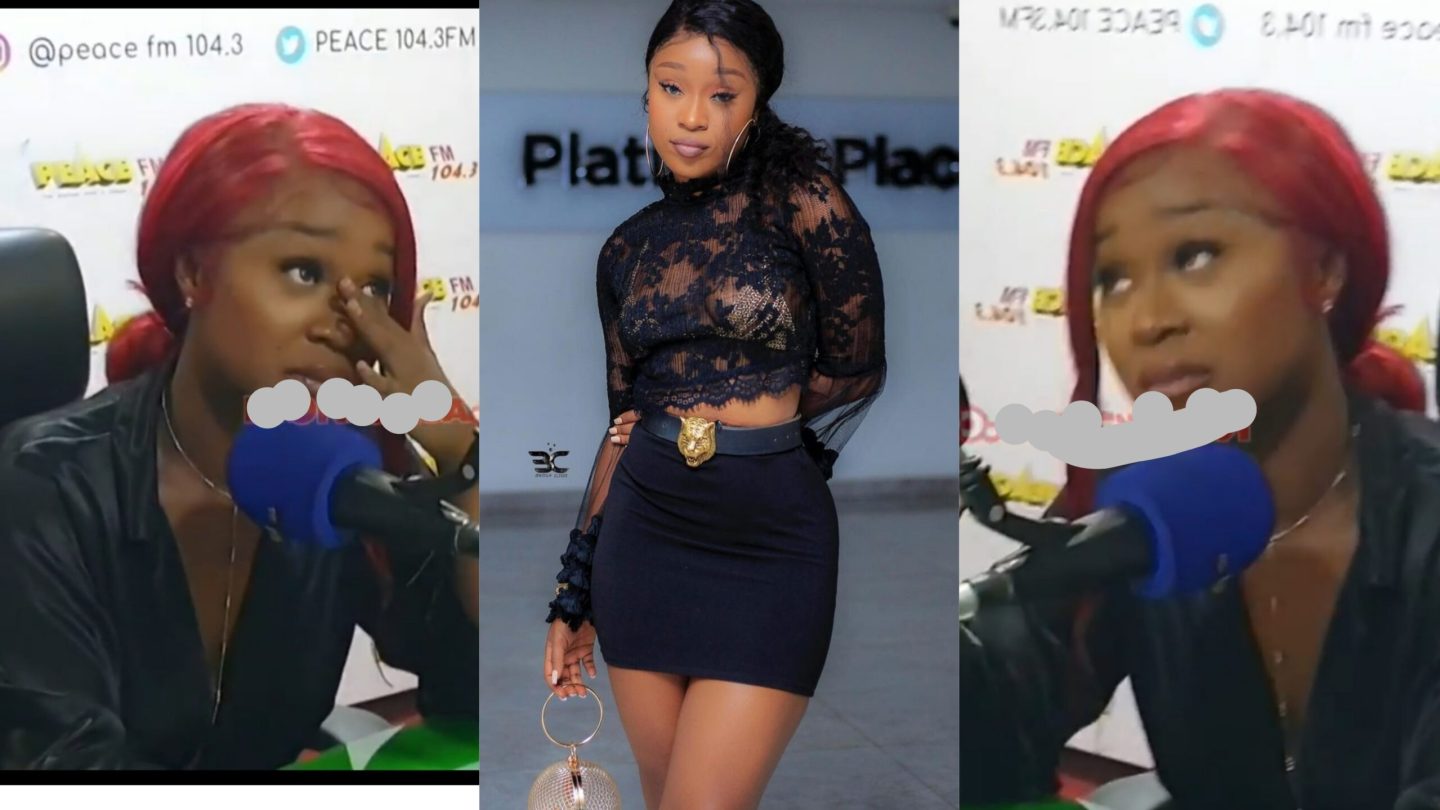 Efia Odo broke into tears as she spoke about her father during an interview on live radio over the weekend when she was hosted by Halifax Ansah Addo on the 'Entertainment Review' show on Peace FM.
Efia Odo born Andrea Owusu revealed that growing up was a difficult one for her because she is was raised by her mother only who served as mum and dad to her in all ways, however, her mum travelled to the United States when she was only a year old so she stayed with her grandmother until she also joined her mum in the US at age 5.
According to her, she and her father don't communicate even after returning to Ghana three years ago because they don't have a relation and even though she sometimes talks to her father, it is very hard for her to express her love for him because the connection is not there.
I wish I can love my father but I can't, she said tearfully.
Watch the video below;
In other news, Kenyan socialite, Huddah Monroe has given an interesting insight into the makeup of Africans and what Africans want when it comes to fame and money.
Huddah Monroe opined that in Africa, we love fame more than money as she pointed out that the more the following the more people think they are successful.
She bemoaned that you can't even collaborate with celebs or even some ladies with few followers to do a product line because they think they are doing you a major favor. The curvy Instagram celebrity wondered how one is going to pay bills 9million followers yet you do nothing with them.