"What Ada Ameh did for me because we were from the same state" Susan Peters spills
Nollywood actress, Susan Peters is reminiscing on her happy moment with the late actress, Ada Ameh. Nollywood still can't recover from the shocking death of the veteran who passed away on Sunday, July 16th.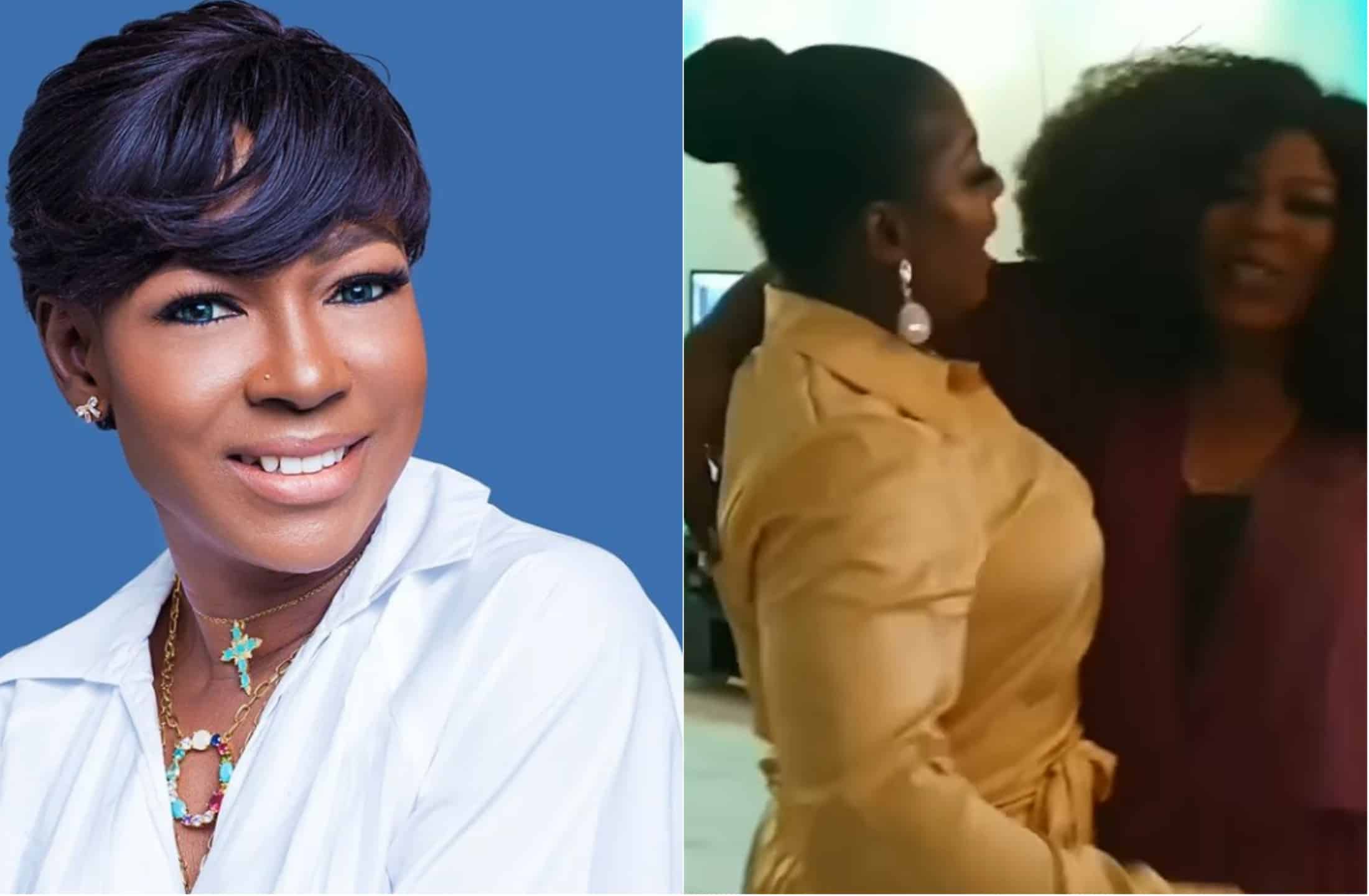 More and more tributes are pouring in for the thespian from celebrities from all industry.
Recounting her first meeting with the actress, Susan Peters revealed Ada Ameh initiated their meeting.
According to her, the late actress called her to confirm if she was from her state, Benue – Idoma to be precise.
Confirming it, Ada Ameh and Susan Peters struck a friendship.
Mourning her, Susan Peters noted how Ada was always a delight to be with.
She added that Ameh's death is still a dream she would like to wake up from.
"Oinem opochu, ku ce was @adaameh always blunt, she tells it as it is. In this industry of ours she picked her phone and called me and said Susan this is Ada Ameh. I was screaming, imagine her a senior colleague calling her junior to say I heard you are from Benue and Idoma and ever since we clicked. This is a dream I would like to wake up from, at this party she said Susan let's damage the food and we laughed. Ah iku a wosi nooooo you were always a delight, life no balance at all. Let's all be deliberate and intentional in loving one another please".
we recalls Ada Ameh's alleged boyfriend, George Deegha had paid a tribute to her.
Sharing a photo of the late seasoned actress, he expressed his pains over her death.
George revealed that her death crumbled his world as Ada Ameh was his friend, partner and soul mate.
He felt lost and alone following her death as it was a never ending nightmare of pain for him.
He added that he wouldn't be able to get over her death but somehow, he had to get through it.