Popular brand influencer Tomike Adeoye welcomes baby boy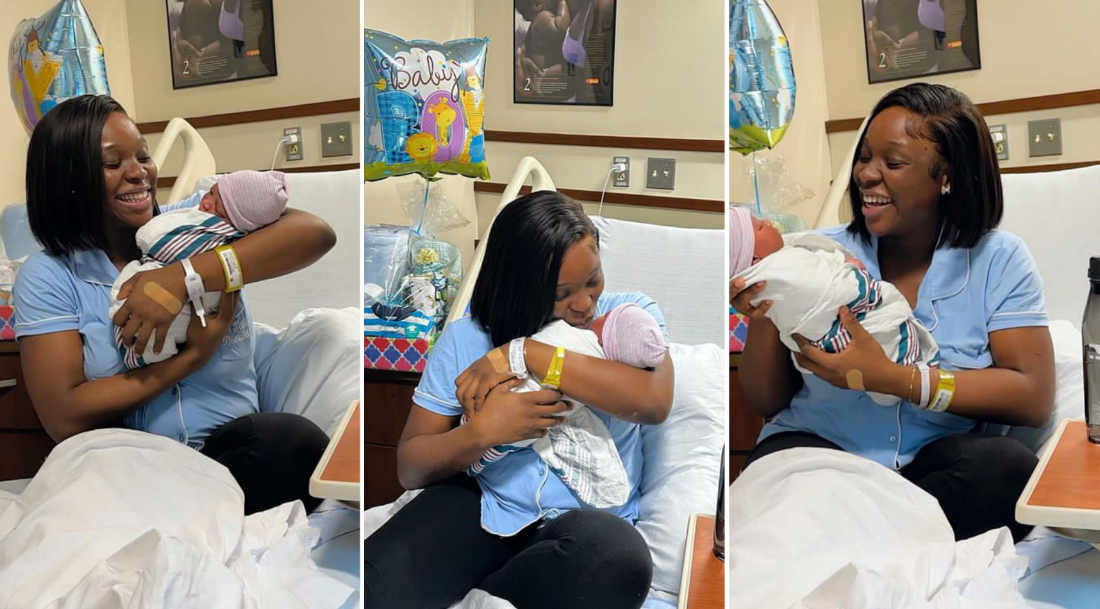 Popular Nigerian brand influencer, Tomike Adeoye celebrates welcoming her second child, a baby boy. the mom while sharing her testimony on social media in her words she wrote:
11:24am on the 17th of March 2023, my boy made his grand entrance into this world
Dear Family members, say hello to our latest addition!! Oluwatofarati King Efetobore Ireoluwatomiwa Obaloluwa Ayobami Oluwadayobomi Oluwatofe Oluwatomisin Oluwaloseyi Patrick Adeoye! Thank you Lord for everything! My testimonies are soooo many! #LinkInMyBio The devil tried but my God is bigger! In a nutshell, GOD SHOWED UP AND SHOWED OFF!!! He said "not today devil, this one is covered!" Thank you Lord! Thank you family members for your endless prayers, love and support! I have so much to tell you but first… let me show you the last born of the family
P.S- I later found out the day I had him that my father-in-law actually bears Efetobore! The name I heard in my dream! His mom is from Delta!
Alsooooo! Guess who's my Avery bobos birthday mate?!!!! My son my St. Patrick babiesss