"I want to rest" – Nigerian woman who recently welcomed her 5th grandchild, begs her daughter not to get pregnant soon
Jessica, who was amused by her mother's response, wondered if children are no longer considered blessings from God.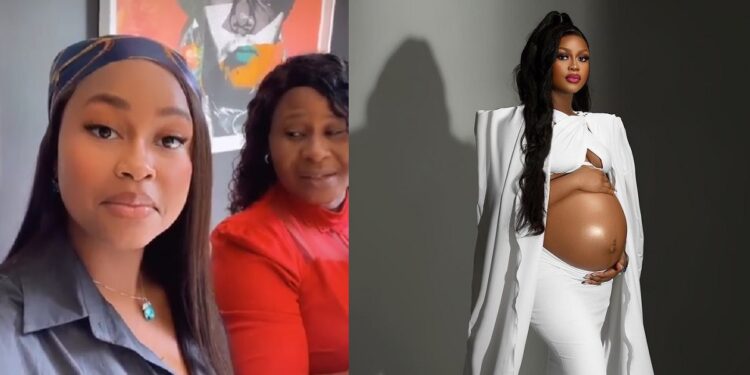 A UK-based Nigerian woman, identified simply as Jessica, has shared the funny conversation she had with her mother.
Taking to her Instastory, Jessica, a mother of three boys, revealed that she recently confided in her mother about feeling unwell.
Fearing that her daughter might be having pregnancy symptoms, the mother, who recently welcomed her fifth grandchild and is currently engaged with caring for the newborn, begged her daughter not to become pregnant soon.
According to her, she is sleep-deprived from taking care of her latest grandchild, who was born by her other daughter.
Amused by her mother's response, Jessica wondered if children are no longer considered blessings from God.
She shared a screenshot of herself on a video call with her mother and captioned it,
"Told mommy I was feeling sick and the first thing this woman said was "Jenny, I didn't sleep all night from Cairo's disturbance, I take God beg you no get belle anytime soon, I wan rest".
Mommy, I though children were blessings?"
See below,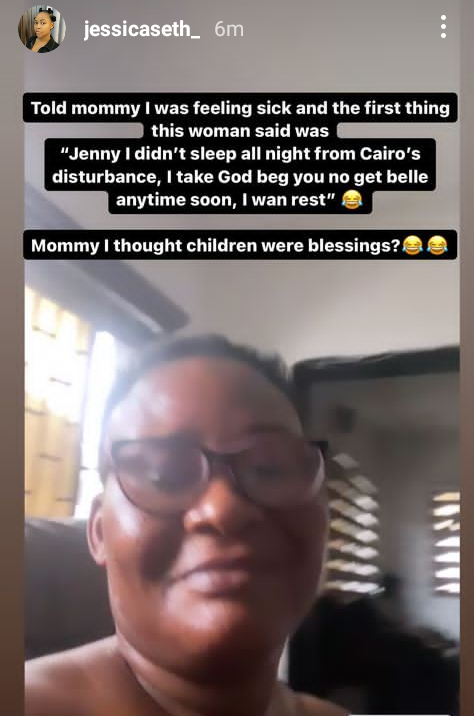 In other news, a Nigerian woman, identified as ToniaGold Agim, has taken to social media to rejoice as she finally gets married to her heartthrob.
Tonia, in a post shared on Facebook, shared the testimony of how God put her mockers to shame and blessed her with a husband.
Source:yabaleftonline