Effect Of Watermelon Peels On Men's Sexual Health
Even though watermelon peels are typically discarded, they can be sweet and healthful when prepared properly.
Most people who eat watermelon frequently watch the cooling fruit's crimson centre, spit out the seeds, and avoid the fruit's protective shell.
But the fruit's outer layer, or rind, is high in nutrients and low in calories.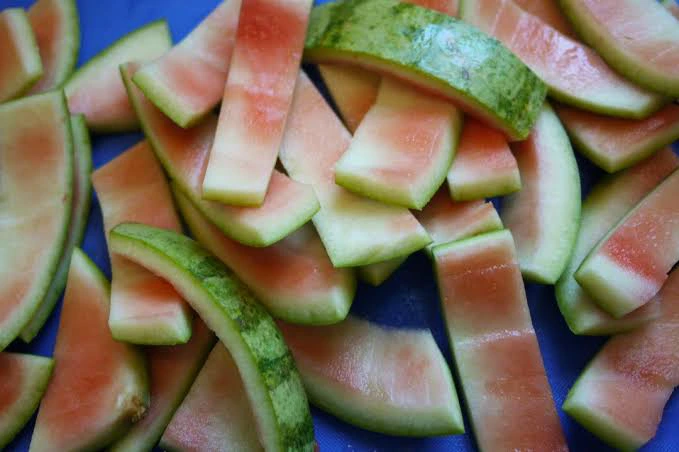 The rind, which is the rough outer skin of a watermelon and is typically green on the outside and pale white inside before giving way to the fruit's red and pink meat, is the rough outer skin.
Contrary to popular belief, this rind is completely edible even though it is visibly tougher and less juicy than the fruit it protects.
The rind is rich in nutrients like vitamin A, vitamin C, vitamin B6, potassium, zinc, and others.
It also contains high amounts of amino acids, flavonoids, phenolic acids, lycopene, citrulline, chlorophyll, and citrulline, according to Medicalnewstoday.
Effects of watermelon on men's intimate health.
According to research, people with erectile dysfunction may benefit from eating watermelon peels. This is because the common summer fruit contains more citrulline, an amino acid, than experts had anticipated. By relaxing and expanding the blood vessels surrounding the private organ, citrulline can aid in the treatment of erectile dysfunction. Water melon peels contain significant amounts of citrulline, a substance that may be helpful in treating erectile dysfunction, according to Medicalnewstoday.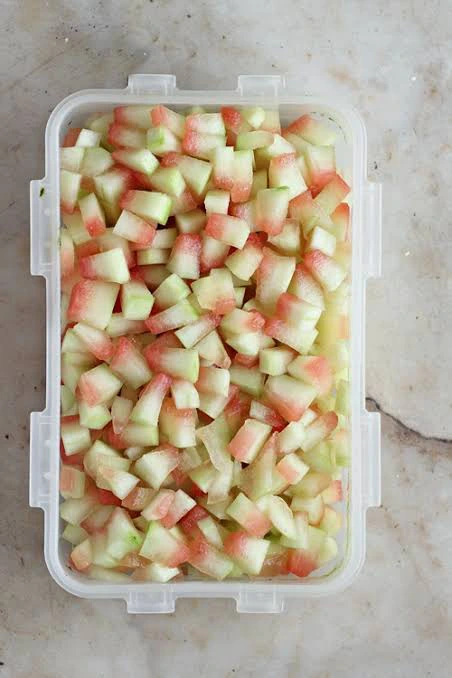 Consuming watermelon rind also has additional noteworthy benefits, such as enhancing skin quality, lowering blood pressure, boosting immune system activity, enhancing desire, and reducing pregnancy symptoms.
Citrulline, an amino acid present in the rind, has been linked to improved fertility and has been shown in certain trials to help men with mild to severe erectile dysfunction according to Medicalnewstoday.
How to use watermelon rind (peels).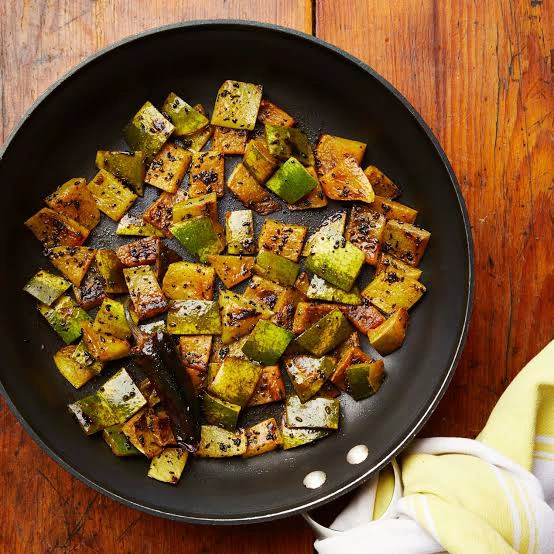 According to Medicalnewstoday, there are five inventive uses for watermelon rind, including pickling, chutney-making, adding it to Indian curries, gazpacho, and canning.
When the watermelon rind is pickled, it can be added as a condiment to salads or tuna.
On Tasting Table, the ingredients needed to pickle the rind include watermelon, kosher salt, lime juice, maple syrup, rice wine vinegar, a cinnamon stick, and a kaffir lime leaf.
Similar to how cucumbers are used to benefit from the fruit's many health benefits, pickling watermelon rind is a common way to do the same.
Additionally, juice and smoothies can be made with the rind.
Strawberries, ice, lemon juice, and watermelon slices make the perfect mix for a rind beverage.
Content created and supplied by: HealthForm23 (via Opera News )