Joy as Beautiful Nigerian Twins Who Got Pregnant Show Off Their Baby Bumps in Cute Video, Wearing Colourful Gowns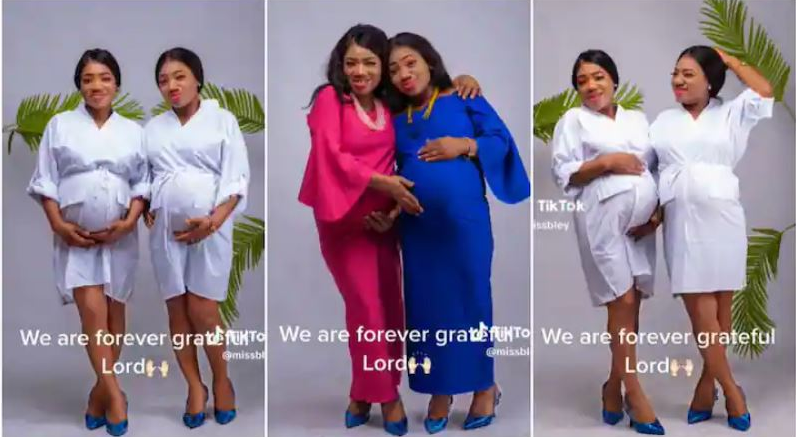 Nigerian Twins who are pregnant has taking to social media expressing their gratitude as they share their pregnancy bumps video! wow this is so beautiful. A short video shared by @missbley on TikTok showed beautiful married twins celebrating their pregnancies. In the video, the sisters wore different colorful outfits as they showed off their bumps. Many people were wowed by their pregnancies.
They said they are grateful to the Lord for what he has done for them. Congratulations to them to all the the awaiting moms out there get ready to carry your child.
https://www.tiktok.com/@missbley/video/7226790278177377541