"Triplet Blessings" Dad of Triplets Carries Them at Once, Dances in a cute video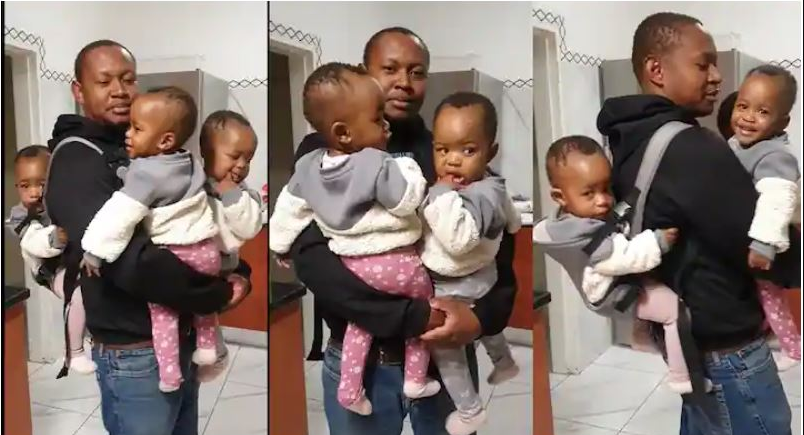 A Dad of triplets has taken to social media expressing his gratitude, in the video he was carrying his beautiful triplets and dancing smoothly wow! this is beautiful, indeed triplets are blessings,
Meanwhile the most interesting thing about the video was how the father carried his three children simultaneously. It looked like the children wanted to be carried, and the father had no option but to hold all three kids at once.
While he carried one by strapping him on his back, the remaining two children were firmly held in his arms. The short family video was captioned "When they all want daddy". awwwn so beautiful!
Congratulations Mommy and Daddy your home is blessed, to all the awaiting moms out there get ready to carry your child.
Watch the video below: