Joy as Lady welcomes twins After 20 years of waiting (Photos)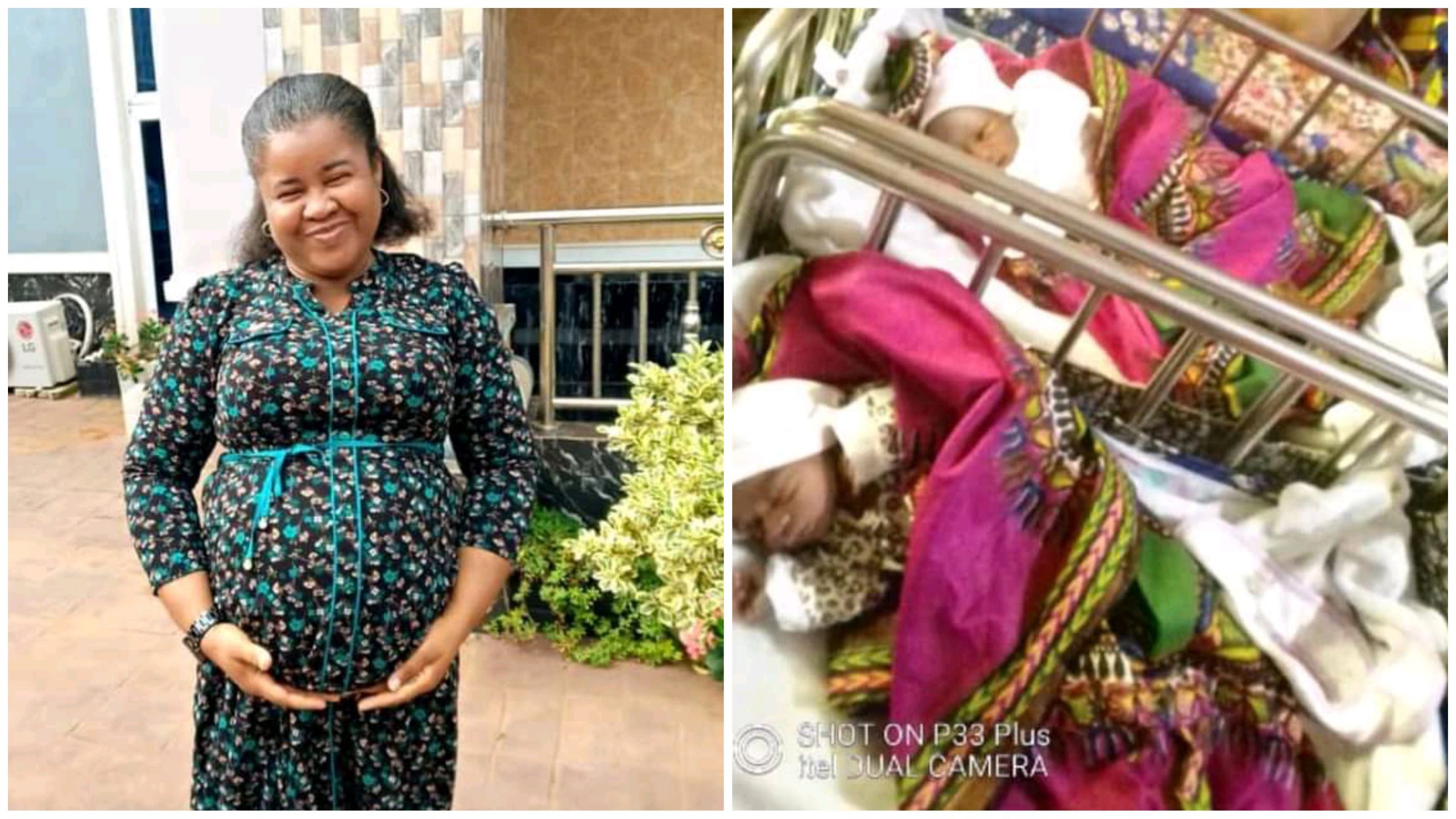 Miracle no de tire Jesus! A family member has taken to social media sharing testimony as his aunt welcomes twins after 20 years of waiting!
Wow! 20 years, you can imagine what the latest mom has been through all this years…
What women go through in quest for child bearing isn't what to write home about.
You can agree with me that the happiness of every woman is her child.
Having your baby after gestation period is a great! Miracle that can't be taken for granted.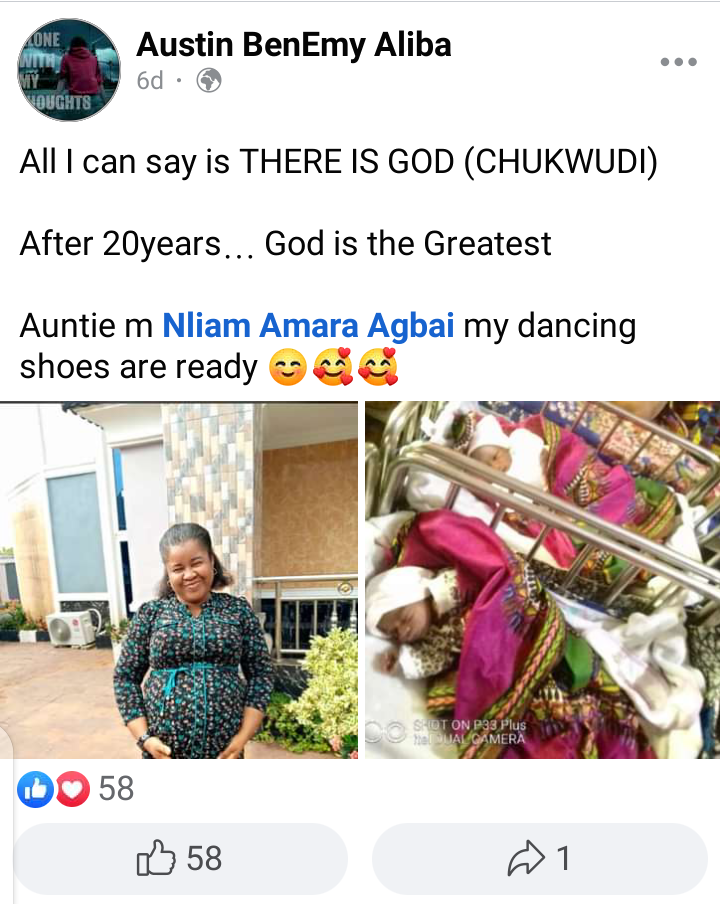 Family member of the latest Mom of twins while sharing the testimony on social media, in his words he wrote:
All I can say is THERE IS GOD (CHUKWUDI)
After 20years… God is the Greatest
Auntie m Nliam Amara Agbai my dancing shoes are ready
Big congratulations to you mommy! Your home is blessed, to all the awaiting mom's out there get ready to carry your child.