Married into Family of Girls": Blessed Mum Celebrates Giving Birth to Triplet Boys, Video Melts Hearts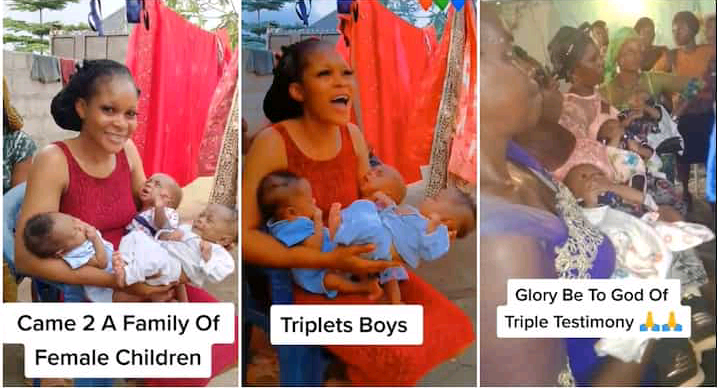 Lady identified as @Amosbaby has taken to social media sharing her testimony as she welcomes triplets boy after being married into Family of girls.
She revealed in the video that she is married in a family of many girls and considered it a huge blessing to have birthed the baby boys.
After she testified, other women started to tap into her blessings, saying such athings should happen to them.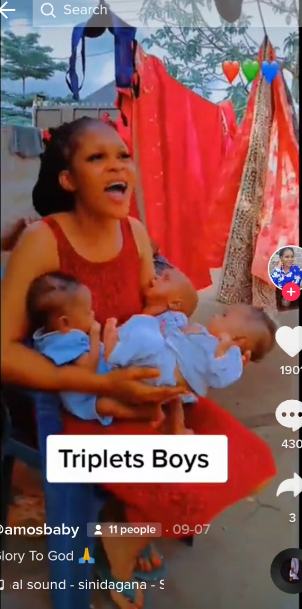 Family celebrates triplets
In one scene of the video, the family gathered to celebrate as the cute babies were shown off.
In another scene, she was seen clutching the kids , singing and dancing in much happiness.