UNIZIK Lecturer Gives Birth To Septuplets (7 Babies)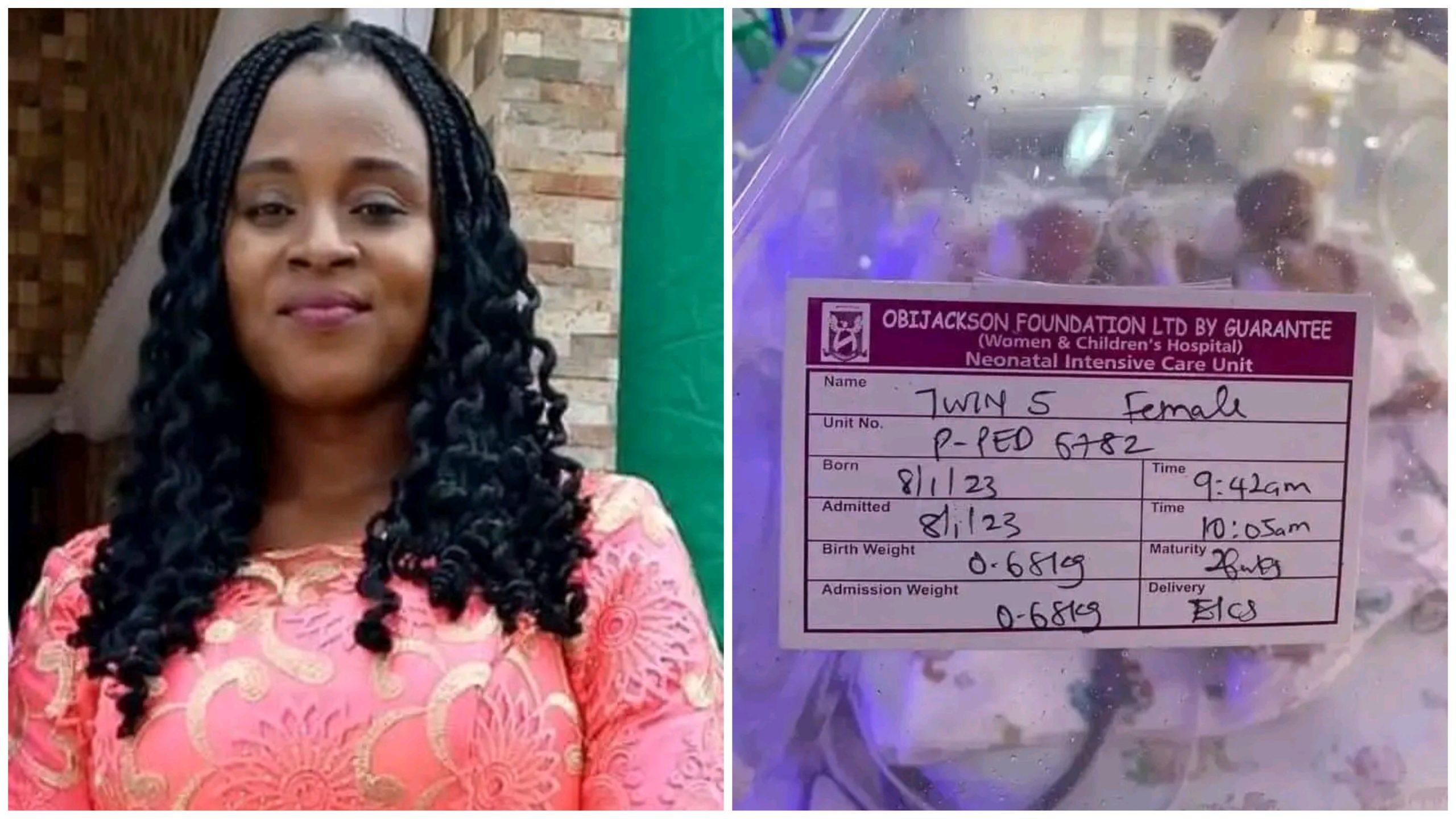 A lecturer at the Nnamdi Azikiwe University, Awka, Anambra State, Mrs. Ngozi Uzodike, has been delivered of septuplets (seven babies), two boys and five girls. Although, one of the girls did not make it alive.
Ngozi, who works at the Department of Business Administration, delivered the babies at Obijackson Women and Children Hospital, Okija, on Sunday.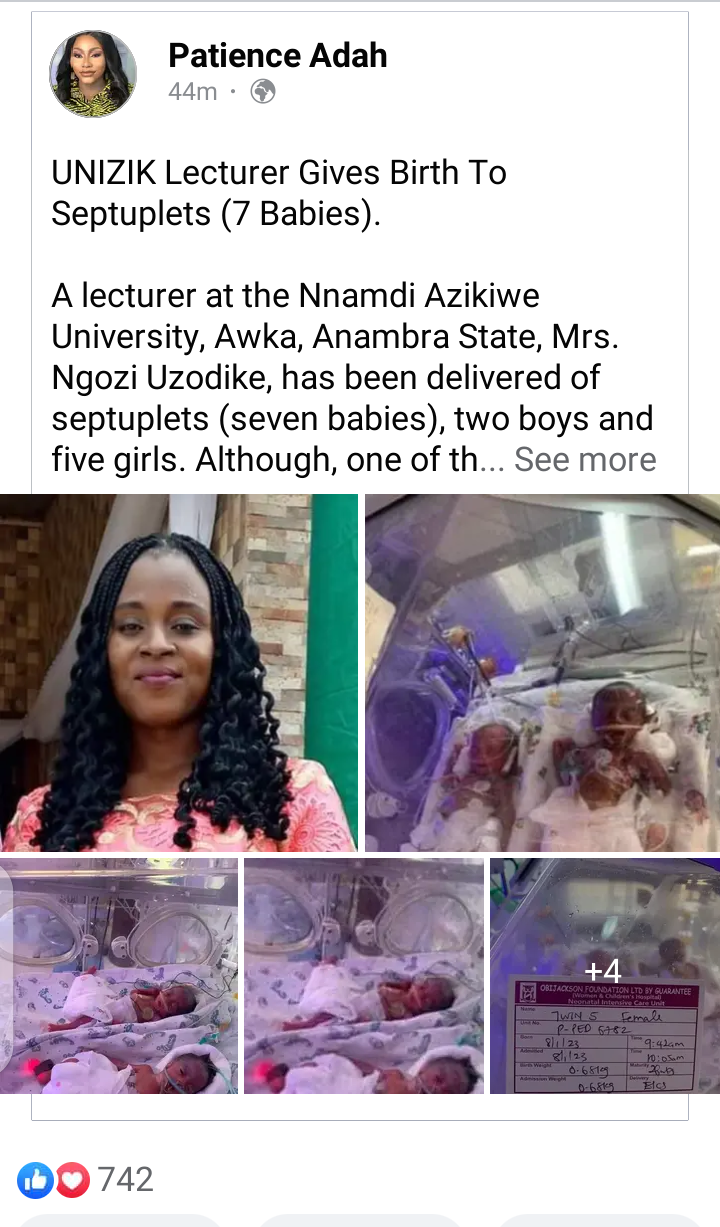 Congratulations and may help locate you speedily.